The UK2070 Commission completed its Final Report in February 2020. That report set out a 10-Point Plan to overcome the deep-rooted regional inequalities that blight the lives of so many of our communities, and to accelerate economic growth across the whole of the UK. The health and economic impact of the Covid-19 crisis, including the risk of a deep economic depression, has hugely increased the importance of our agenda.
That agenda has now been taken up by the Prime Minister in his commitment to 'double-down' on a levelling-up agenda for the UK. We warmly welcome the Prime Minister's resolve.
The Commission shares the Prime Minister's commitment and wants to see its 10- Point Plan implemented. Together with the encouragement of our Commissioners and many others who have supported us, UK2070 will therefore:
Provide an independent platform for debate and ideas about how to tackle our regional inequalities;
Keep under review the economic impact of the Covid-19 crisis and the implications for regional growth and inequalities;
Act as a critical support to the government's levelling-up agenda;
Contribute to the shaping of policy as it develops.
In response to the Covid-19 crisis the UK2070 Commission has made a further Call for Evidence. The emerging findings from the evidence reinforce the arguments in the UK2070 Commission's 10-Point Plan; for a comprehensive and long-term approach to levelling-up the UK. They also strengthen the case for new executive and planning institutions to lead change in our cities, nations and regions – so that central government can concentrate on its core role of high-level UK policy and management.
The Covid-19 crisis and the emerging economic consequences have created radical uncertainty. This demands a clear plan for levelling-up, with coherent priorities, led by effective long-term institutions both for planning and for execution.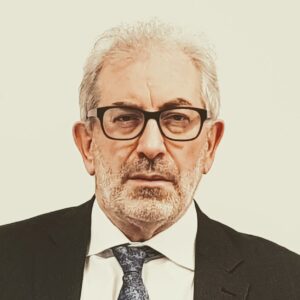 Lord Kerslake
Chair of the UK2070 Commission
Email UK2070Commission@turntown.com
Twitter @uk_2070