In February of this year, as part of our Final Report, the UK2070 Commission created a 10-Point Plan to tackle the regional inequalities that have blighted the UK for many decades. Subsequent to publishing Make No Little Plans – Acting At Scale For A Fairer And Stronger Future the ongoing COVID-19 pandemic has transformed all of our lives, but has also highlighted even further the need for Government to 'think big' if economic performance and social conditions are to be improved across the UK.
In October 2020 the UK2070 Commission plans to publish a report to Government, proposing a plan with coherent priorities for how to carry out the Government's stated aim of 'levelling-up' the UK economy. The UK2070 Commission is pleased to have received a great deal of support for this initiative, including a range of think-pieces, which we are choosing to issue as the UK2070 Papers.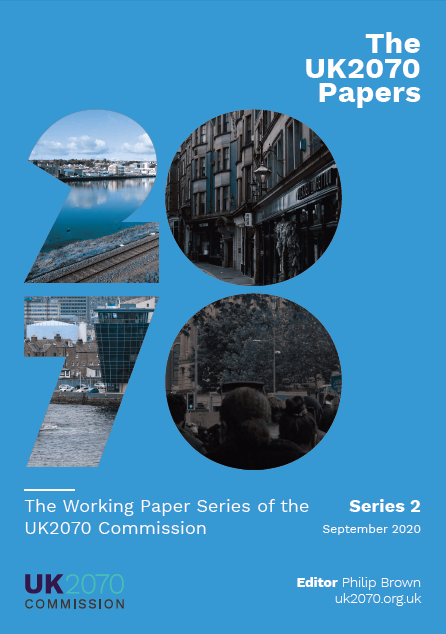 Series 1 was published in August, with the September edition published today. Series 2 has nine papers focussing on the impact of COVID-19 on the future of the UK, including:
An assessment of how COVID-19 could drive changes to local government funding and the ongoing balance between centrally-raised and locally-raised revenues;
Analysis of both the higher education and further education sectors, both for the vital role each plays in addressing regional inequalities, and for how they must now be more related to their local economy as 'place' will matter more, and not less, after the pandemic, and;
Discussion of the impact of COVID-19 on social housing provision and the wider housing market; on the construction industry's supply chain; and perspectives from Wales and the East Midlands.